Technical info

STAGE:
The studio is 16 m x 14 m (4.8 m high to the bars, 5.00 to the ceiling) with painted light grey wooden floor.
The roof is equipped with a fix adjustable hanging system (white).
Black or white linoleum
Grey Harlequin Studio Vinyl Dance floor 10,5 m x 10 m
Black sliding curtains (black box with allemande framing)
4 x Black curtains (legs) 3m x 5.5m
Modular tribune: 14 modules with legs and handrail (2 m x 1 m modules)
1 x Scaffolding on wheels for set up
1 x Ladder
6 x Reutlinger wire glider system
10 x Ground weights with handles 19 kg each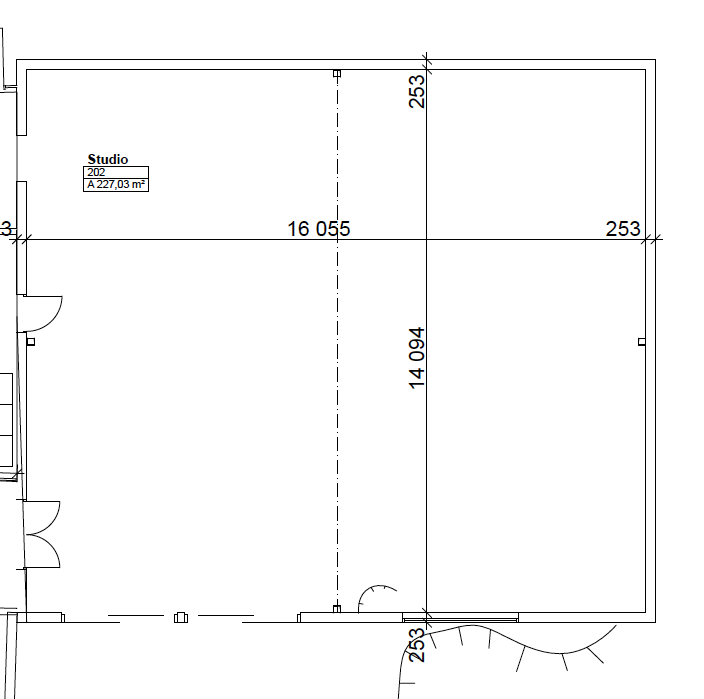 LIGHTS:
60 dimmer channels
63 kwA power (for all the building, not only for studio)
20 x ETC Profile source4 Jr 25-50
30 x ETC Source Four Fresnel + barn doors
36 x Par 64
9 x LDDE SpectraConnect T5LED RGBW
14 × 1Kw asymmetric floodlight
Safety wires and gel frames for all fixtures
Console:
GrandMA Pico
Smoke machines:
1 Look Unique 2.1 Haze Machine
1 Look Viper NT 1.3kW Fog Machine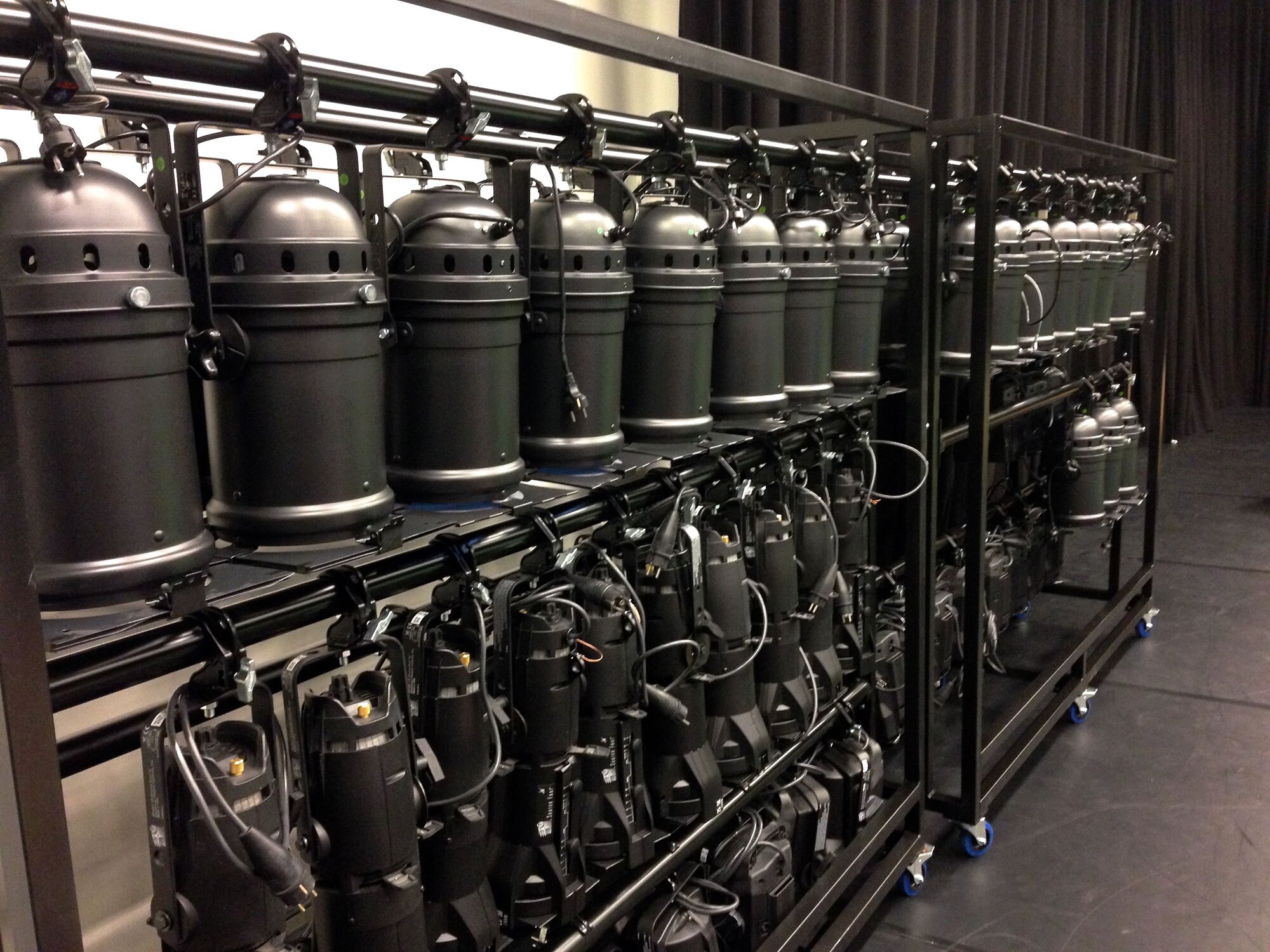 VIDEO:
Projector: Sony VPL-HW40ES 1200 lumen
SOUND:
The sound system available is d&b audiotechnik:
4 x speakers Ci8 D&B, with 4 amplifiers E-Pack
2 x speakers C4 top D&B with 2 – P1200 amplifiers
2 x Subwoofer C4 sub D&B
4 x PS15 NEXO
2 x PS 15 Bass
2 x Nexo Controller
1 x Camco D4
1 x Camco D24
In addition:
2 x Genelec 8040
Mixer: Behringer X 32, 32-Channel 16-Bus Digital Total Recall Live/Recording Mixing Console,
In addition:
Smaller mixers and Dj equipments
For eventual recording:
1 – Behringer ADA8000 Ultragain Pro-8 Digital – AD/DA
Converter, 8 Analogue XLR outputs, ADAT I/O, 44.1 or 48kHz
1 – Pro-Tools Digi 002 rack
Microphones:
3 x couples of Oktava MK 012 MSP6 Matched Pair – multi-capsule condenser microphone, omni-directional, cardioid/hypercardioid
4 x SM58 Shure
2 x SM58 Beta Shure
7 x Microphone stands, Black.